Aeta Youth Leadership Seminar
AETA YOUTH LEADERSHIP SEMINAR 
A 3-day youth leadership training for Bataan Aeta youth, spearheaded by Balanga IPA (Indigenous Peoples' Apostolate) and PANABAT (Panlalawigang Asosasyon ng mga Ayta sa Bataan). 
The Caritas-Bataan Indigenous Peoples' Apostolate (CB-IPA) is a special arm within the Diocesan Commission on Social Services. Its role is to concentrate on the needs of the indigenous peoples in the province of Bataan, the Aetas. The IPA began in March 1998 with the intention of launching a scholarship program for selected Aeta children. Realizing that other socio-legal and economic concerns continued to trouble the Aetas, the IPA facilitated the federation of the eighteen Aeta communities into one umbrella group: Panlalawigang Asosasyon ng mga Ayta sa Bataan (PANABAT, Inc.). This association serves as a forum for tribal leaders to tackle issues of education, health, livelihood, culture, and land claims. 
The Aeta Magbukún of Bataan in Luzon, the Philippines remain one of the least documented Indigenous tribes and are said to be the first inhabitants of the archipelago. They retain primarily subsistence hunter‐gathering strategies to supply their basic needs. They also strive for recognition of their ancestral connection with, and rights to inhabit their ancestral forest domains, which is threatened by the expansion of agriculture and urban development by non‐Aetas. Common issues the Aeta community experiences are dispossession, poverty and political discrimination through decades of protracted land rights processes. Approximately 2,500 Aetas are found in Bataan and are scattered in 18 settlements or "bayan-bayanan". Each settlement is headed by a chieftain and his/her council of elders. Due to the diminishing forest area, the Aetas have become accustomed to living within a community, in contrast to their familiar nomadic lifestyle. This was a consequence of the influx of migrants and the government's policy on commercial logging within those areas. Their villlages grew to barangays or barrios. Ergo, basic services such as health centers, classrooms, roads and chapels became accessible despite being minimal. 
Over the weekend, CB-IPA worked with the Indigenous Peoples' Apostolate South-Central Luzon network to develop an indigenous education system. CB-IPA recognizes that the education system is a vector for culture, especially in the face of westernization as it has diluted Aeta customs and traditions. Along with this, the issue of integration into the mainstream is difficult for those accustomed to Aeta culture. In the hopes to share Aeta culture and consequently help others recognize the value of the environment, sixteen Aeta high school students are given scholarships from an NGO assisted by CB-IPA. The students gather twice a month at the CB-IPA office for tutorials, orientation on IPRA, and carrying on their indigenous culture.
The event began on June 8 with the next two days being held at Kinaragan, an Aeta community in Limay, Bataan where families hosted the participants. In Kinaragan, discussions were held about IPRA, current environmental issues and other dilemmas such as education and healthcare. 
 
During their visit to Las Casas Filipinas de Acuzar, BAP artist resident Cian Dayrit showed participants his exhibition "Busis Ibat Ha Kanayunan (Voices from the Hinterlands)" currently installed in Casa Quiapo. The artist talked about the difference between the exhibition, which as orginally installed at the Outpost in Manila verses this iteration in Las Casas. Additionally, the conversation considered how the Aetas would be represented if the exhibition were to take place in an Aeta community. Additionally, another BAP artist resident, Issay Rodriguez was present and shared her current work in Saysain with the Aetas.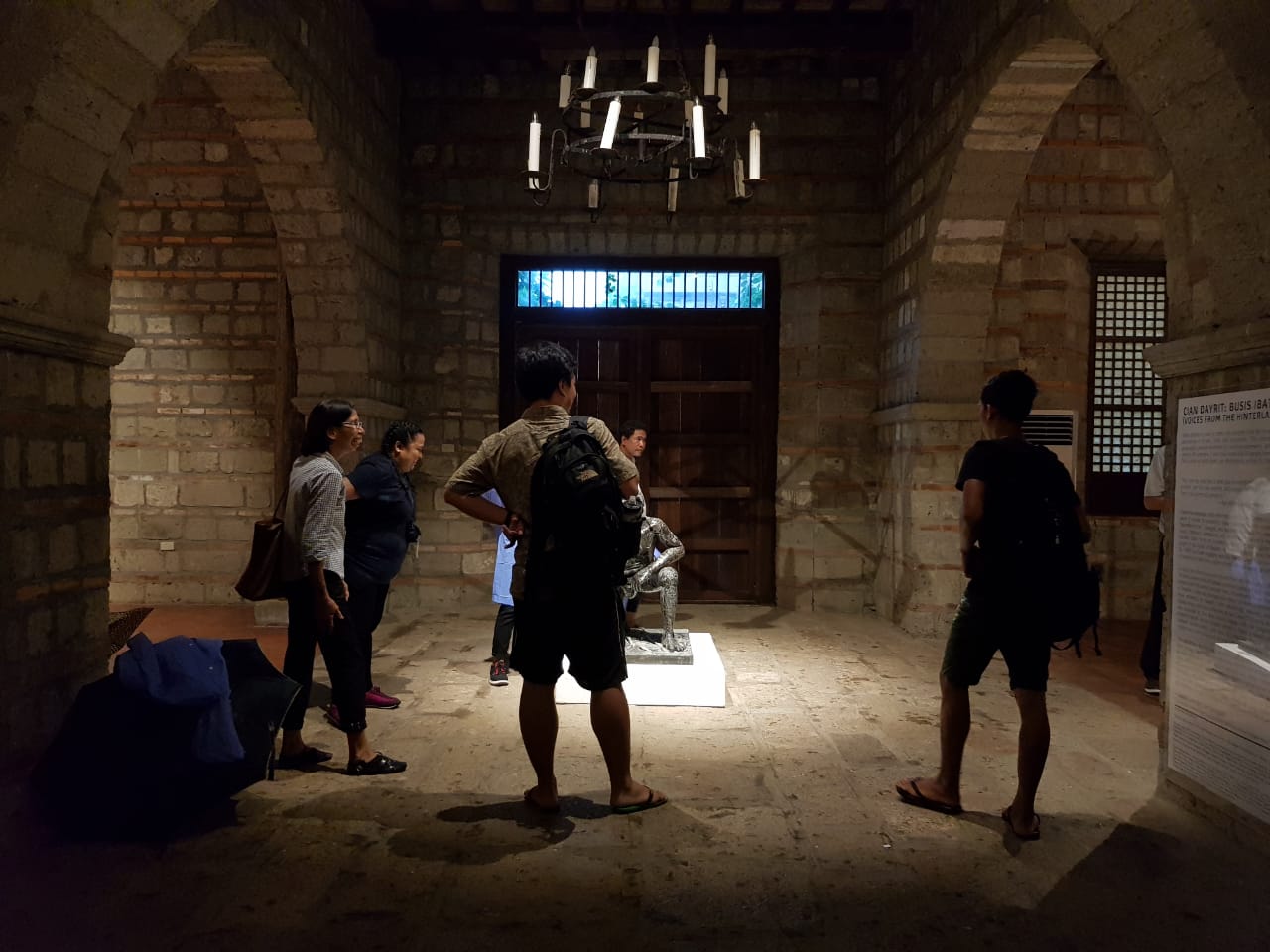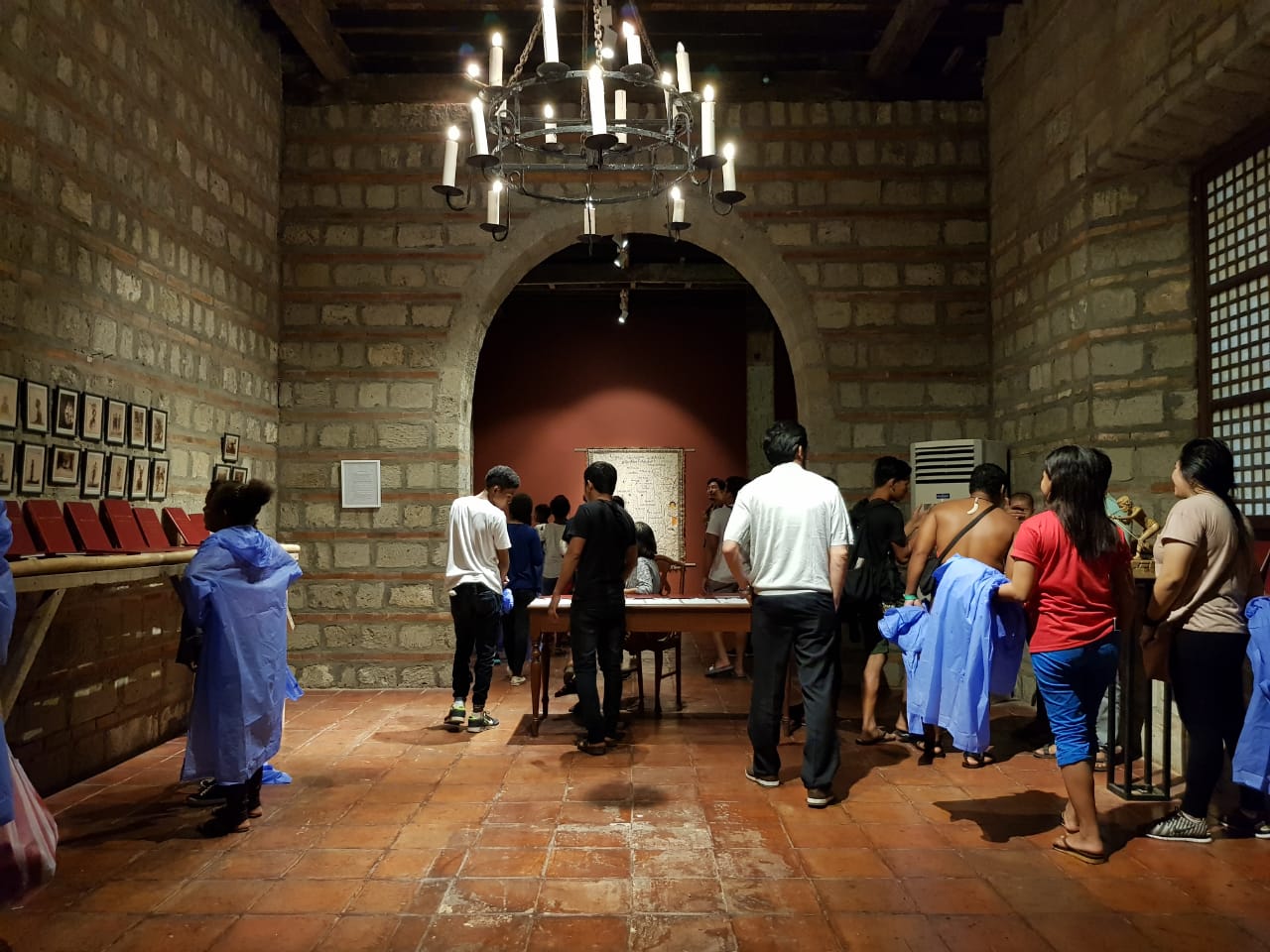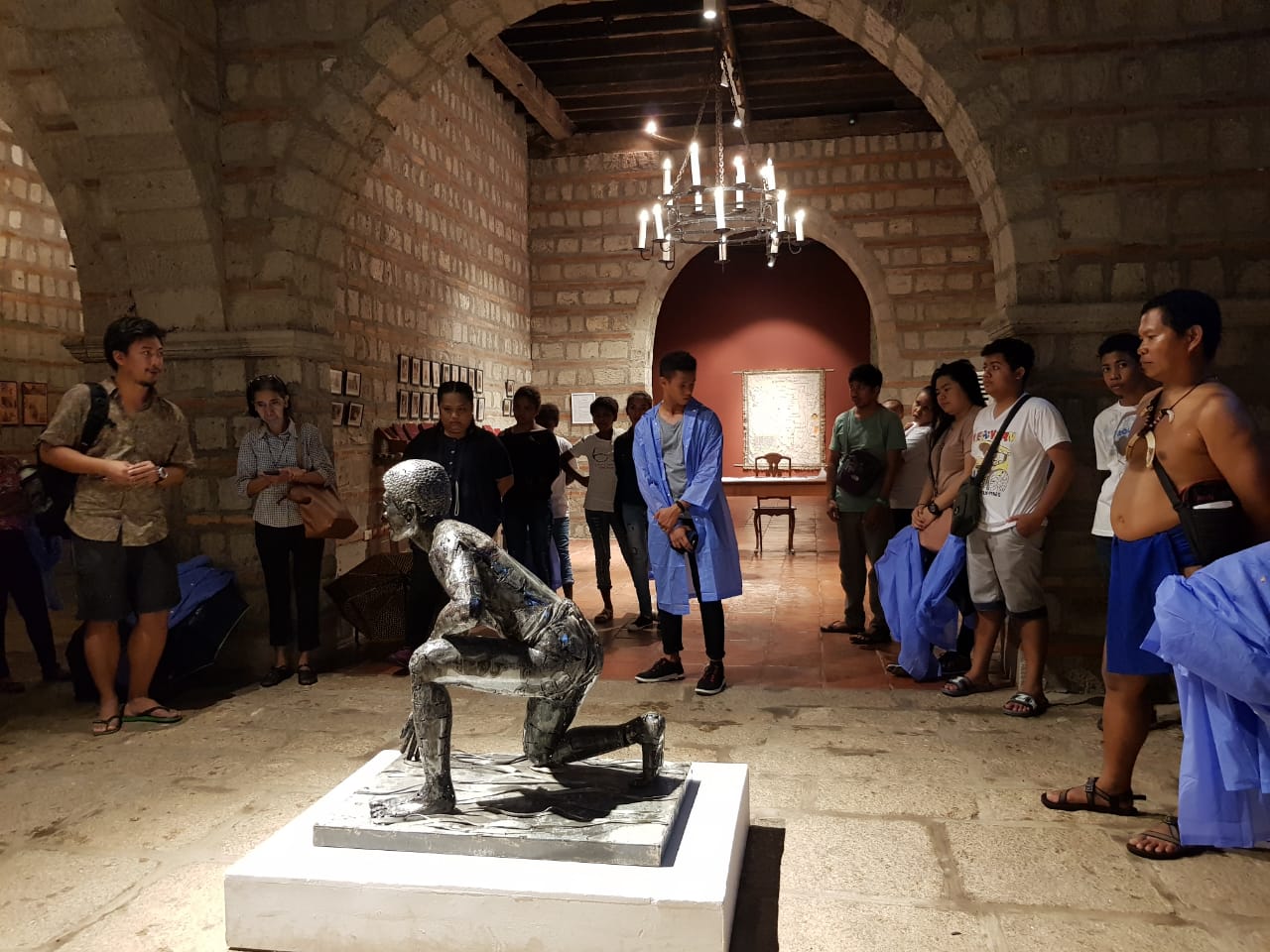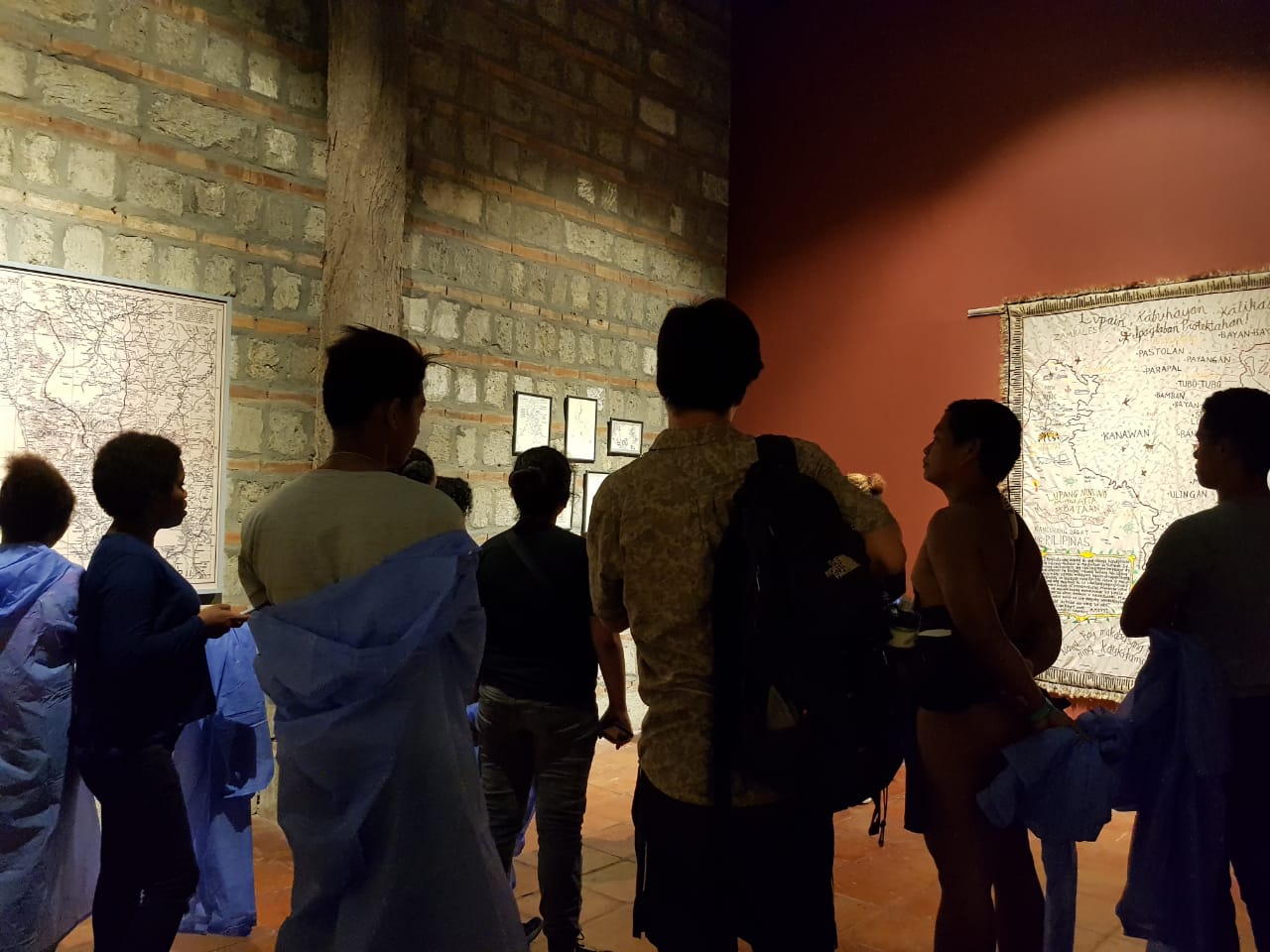 Dayrit shared his work with participants, to explain to them his practice as an artist, researcher, and activist and how he came to asking questions about the Aetas in Bataan. He also presented a very simple outline of ideas about setting up their own museum, the purpose and process behind the museum, and other courses of action they can explore given that platform. Danilo Salonga (the Bokal or chieftain or president of PANABAT) was present along with Danny Valerio  elder from Mariveles), Tubag Jugatan (from LAKAS, in Zambales), representatives from Balanga IPA, PANABAT, and Ayta youth representatives from different communities.